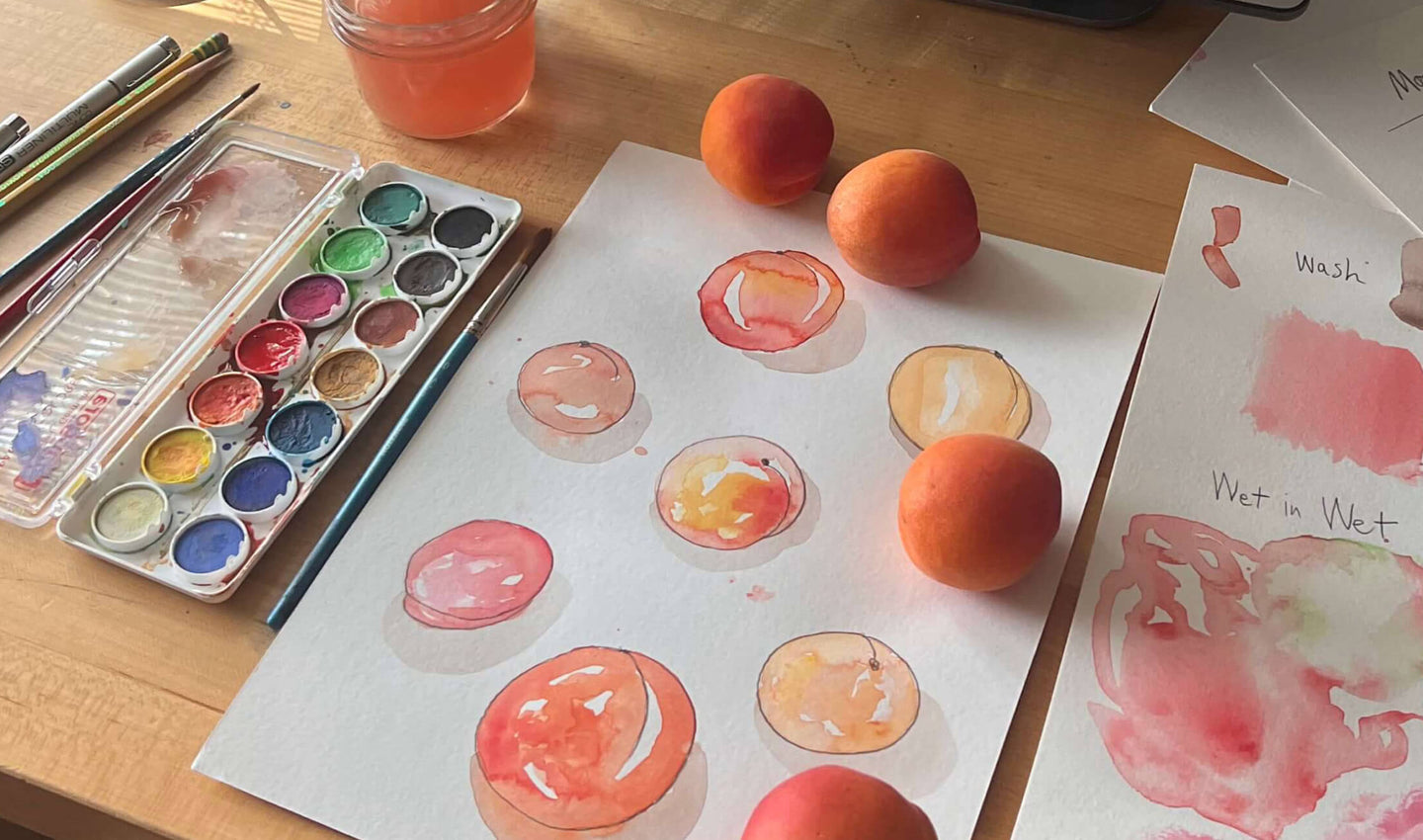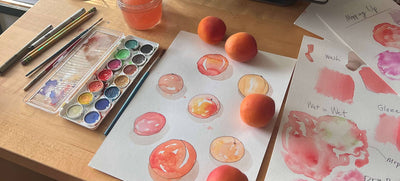 Workshops
Join Marcella, a watercolorist with over ten years experience teaching, for an immersive and enriching watercolor workshop!
Ways To Learn
These events, available both as public and private sessions, are offered in-person and virtually.
Small Classes
Marcella's classes prioritize individual attention, ensuring ample time for one-on-one assistance and personalized guidance. Whether you're just starting out or seeking to refine your existing skills, Marcella's expert instruction will support your artistic growth and help you unlock your creative potential.
All Levels Welcome
Whether you're a beginner or an advanced painter, Marcella's classes cater to a diverse range of skill levels and offer valuable insights into her favorite watercolor techniques.
private classes
Hire Marcella For a Private Watercolor Event For Your Group! 
Marcella has facilitated her watercolor classes for team building sessions, a variety of corporate events and even large group celebrations.
All classes can be taught in Person or via Zoom and the experience can be tailored to the client. Marcella's approachable style to teaching watercolor allows people of all levels to learn the basics of watercolor and employ the techniques in their own paintings. At minimum, the experience allows everyone to enjoy learning a new skill. Materials can be shipped individually to each participant.
Contact us for a quote for your group today!
Learn More
Testimonials
Marcella's patient and encouraging approach made watercolor so accessible and enjoyable. Her emphasis on foundational skills, helped me gain confidence and a solid understanding of the medium.

Shelley McMillen
Learning from Marcella has been an absolute game-changer for my watercolor painting. Her classes focus on the basics, and her step-by-step approach ensures that even beginners like me can follow along and create impressive results.

Juana Martinez
With Marcella's guidance, I gained a deeper understanding of color theory and learned valuable techniques for achieving depth and dimension in my paintings.

Nadia Jefferies
"The one-on-one assistance provided during Marcella's classes was invaluable. She took the time to address my specific questions and challenges, nurturing my artistic growth. Thanks to her expertise, I now have the confidence to explore more advanced watercolor techniques. If you're looking for a skilled and patient instructor, I highly recommend Marcella."

Jack Heanley

Past Workshops